Would you like to sponsor the Farm Babe to see your food or farming operation firsthand?
Farm Babe will visit your farm and promote your brand through her popular social media channels, through personal stories, photos, articles, video, etc.
Help consumers connect with your brand
Educate the masses about what happens on a real large scale food production facility or farm
Improve brand recognition and increase sales
Farm Babe positively impacts your bottom line by building brand awareness
Consider a short term tour and event or long term partnership with the Farm Babe as your brand ambassador.  Call or email her today!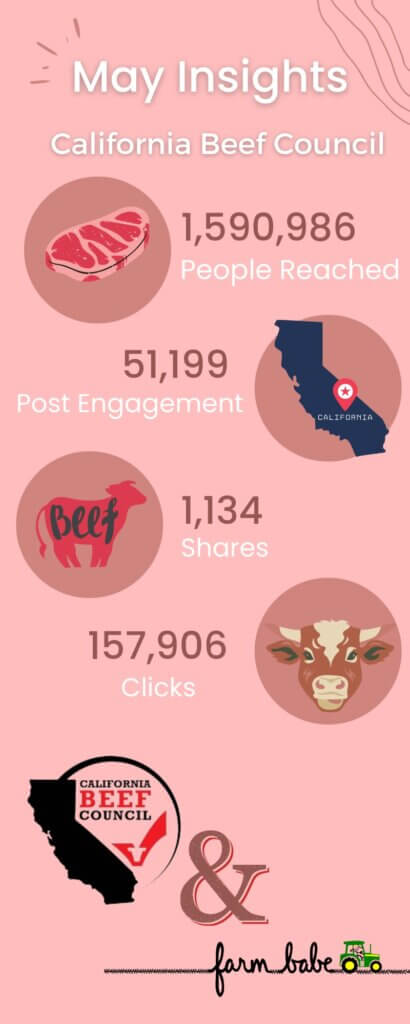 Farm Tours:
Burnbrae Farms (Ontario, CN)
T&A (Tanimura & Antle) Produce, CA
Elanco global headquarters, IN
Alltech global headquarters and ONE symposium
Tyson Foods & Hormel Pork farms
Domino's Pizza HQ
Michigan Apple Committee
Arctic Apples
Donald Danforth Plant Science center
Various other appearances in trade shows, farm tours, podcasts, University ag departments, TV news stations, and news publications!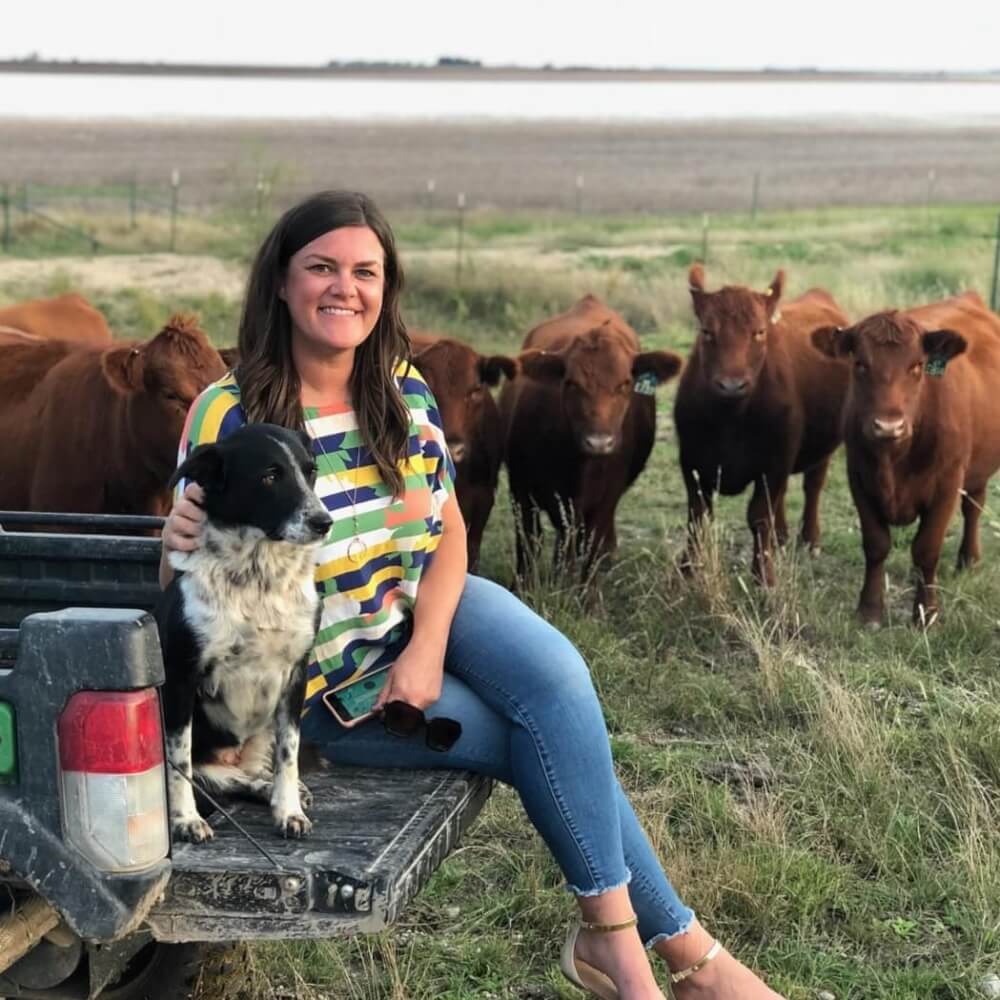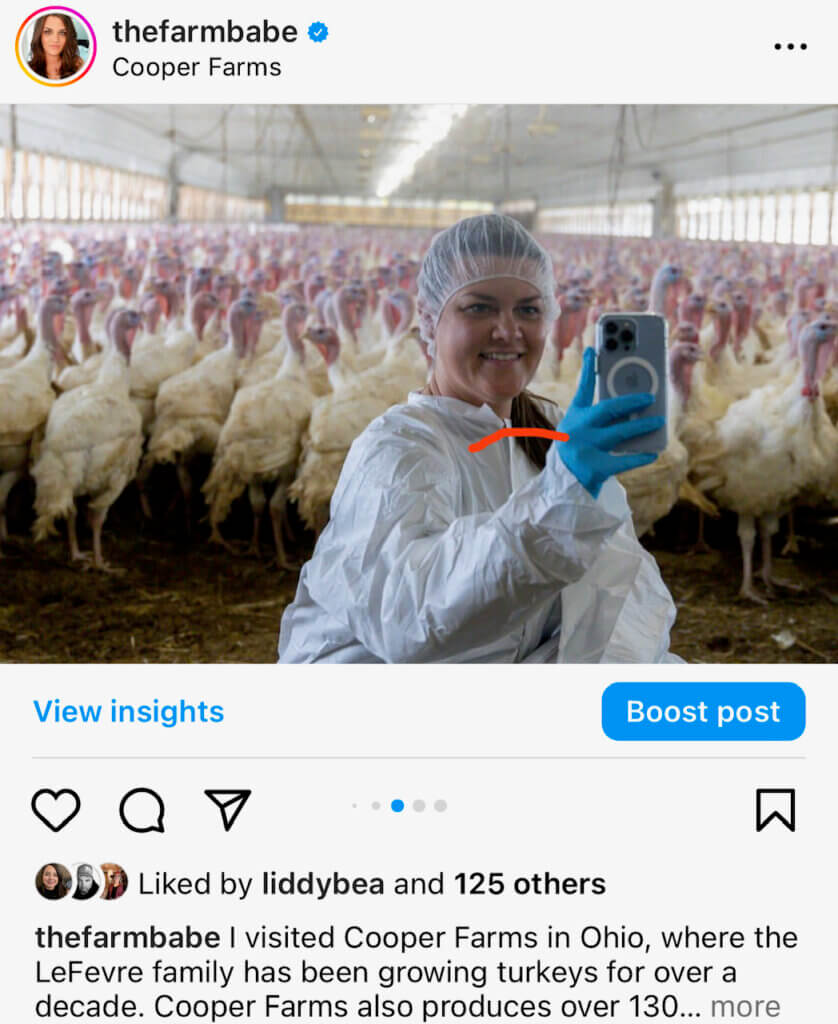 Through influencer marketing, Farm Babe has partnered with well known brands, farms, and associations such as:
US Custom Harvesters, Inc.
Florida Milk
Laura Chenel
Pennzoil & Rural King
Chapel Creek Farm
McKinley Springs Winery
Cooper Farms
Dalton Farms
Evolution of the Heartland
Bernard Farms
My6030.com
Oregon Hazelnuts
Oregon Berries
North Bay Produce
California Beef Council
Holganix Midwest
The Sugar Association
NW Cherry Growers
Kinze Manufacturing
US Sugar
USA Onions
BiomeMakers
Onduline
Georgia Peanuts
Michigan Asparagus
Texas Hemp Growers Association
Cumberland Poultry
Go-Ro Fresh
Poultry Education Center
North Carolina sweetpotato commission
Consentio
Brightmark
American Lamb Board
Idaho Potato Commission
Tanimura & Antle produce
Burnbrae Farms Canada

Dirt to Dinner

Michigan Apple committee

Arctic Apples

Tyson Foods

AGCO

Alltech

Irish Food Board (Bord Bia & Origin Green)

Mann's Fresh Vegetables

Domino's Pizza

Soiltech Wireless
Great Alaskan Cattle Drive
Theisen's
Tractor Supply Co.
4-H
National FFA Association
Barn2Door
And Many More!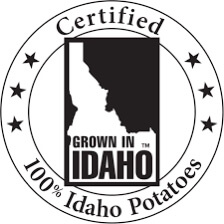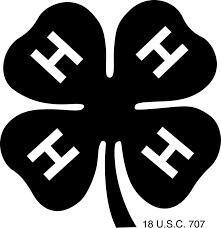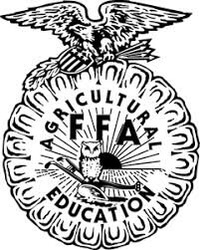 Invite Michelle to tour your company or farm today!
If you would like to invite The Farm Babe for a tour of your farm - get in touch today!